Calabrian Nduia from Spilinga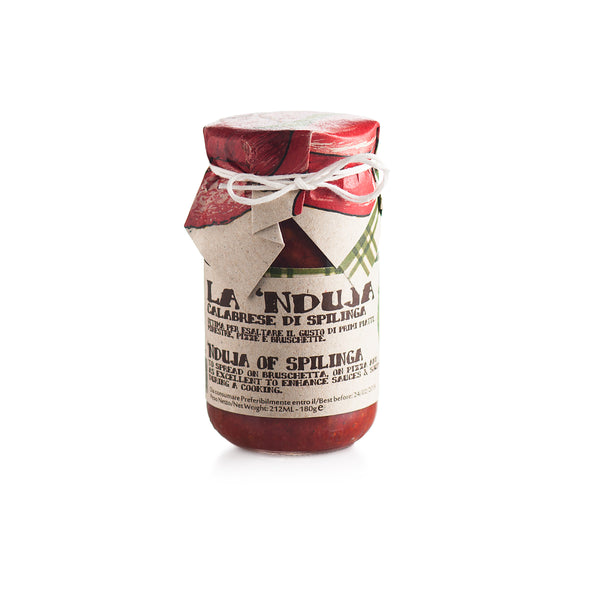 Die Königin der typischen Produkte Kalabriens, eine Streichwurst mit besonders pikantem Geschmack.
Zutaten: Schweinefett 45%, Schweinefleisch 45%, Chilli aus Kalabrien, Sonnenblumenkernöl, Olivenöl extra virgin (in variablen Anteilen), natürliche Gewürze, Salz.
General informations
Country of origin: Italy
Region of production: Calabria
ingredients: 45% pork fat, 45% pork, Calabrian chilli, sunflower oil, extra virgin olive oil (in variable proportions), natural spices, salt.
Allergens: -
Pack of: 190g
Producer: Caserecci of Calabria

It matches with
Wird auf fresh geröstetes Brot gestrichen oder als Basis für eine Ragout oder eine Tomatensoße mit Knoblauch verwendet; kann auch auf der Pizza verwendet werden, vor den anderen Zutaten, oder nach dem Backen; gut auch auf mittelaltem Käse oder zu Omeletts.