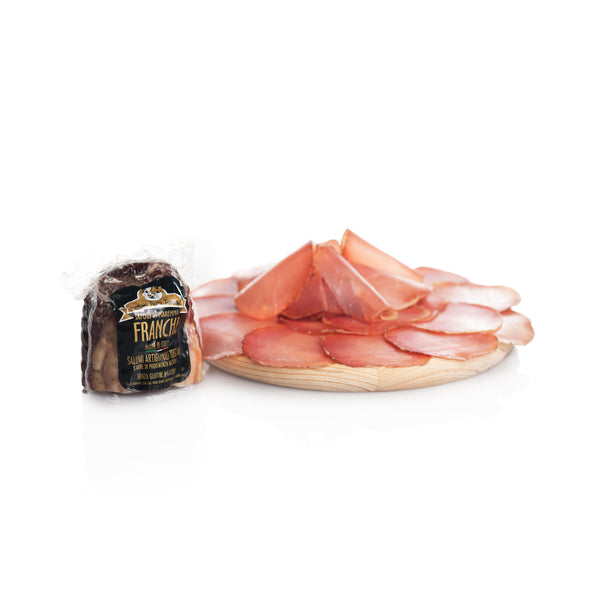 For all that, the meat and the weenig gesalzene Wurstwaren mögen, ist the Lombetto a eine echte Köstlichkeit, erzeugt aus der Lende von ausschließlich italienischen Schweinen.
Zutaten: Schweinefleisch, Salz, Dextrose, Saccharose, Gewürze, Naturaromen, Knoblauch; Antioxidantien: E 300, E 301; Konservierungsstoffe: E 252, E 250; Allergen: ohne Gluten und Laktose.
General informations
Country of origin: Italy
Region of production: Toscana
ingredients: pork, salt, dextrose, sucrose, spices, natural flavors, garlic; antioxidants: E 300, E 301; preservatives: E 252, E 250;
Allergens: gluten and lactose free.
Pack of: 200 / 500g
Producer: Franks Salumi

It matches with
Kann mit Salat, Cherry-Tomaten sowie His Majesty the Black serviert werden