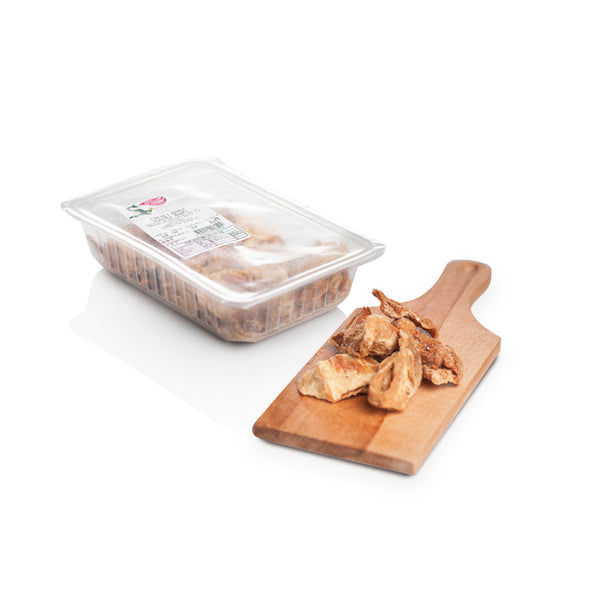 Spezialität der bäuerlichen Tradition aus der Emilia-Romagna, hergestellt durch die Verarbeitung verschiedener Schnitte von Schweinefett, die longsame für more Stunden gekocht werden; wenn die richtige Garung erzielt ist, werden sie abgegossen und gepresst.
Zutaten: Schweinefleisch, Salz, Aroma; Konservierungsstoffe: E250; Geschmacksverstärker E621. Without Gluten.
General informations
Country of origin: Italy
Region of production: Emilia Romagna
ingredients: pork, salt, flavorings; preservative: E250; flavor enhancer E621. Gluten free.
Allergens: does not contain allergens
Pack of: 230 / 250g
Producer: Valdragone salami factory

It matches with
Können als Appetizer servieren oder zerkleinert auf Focacce und Polenta gegeben werden