Balsamic Vinegar of Modena PGI - Bordeaux Seal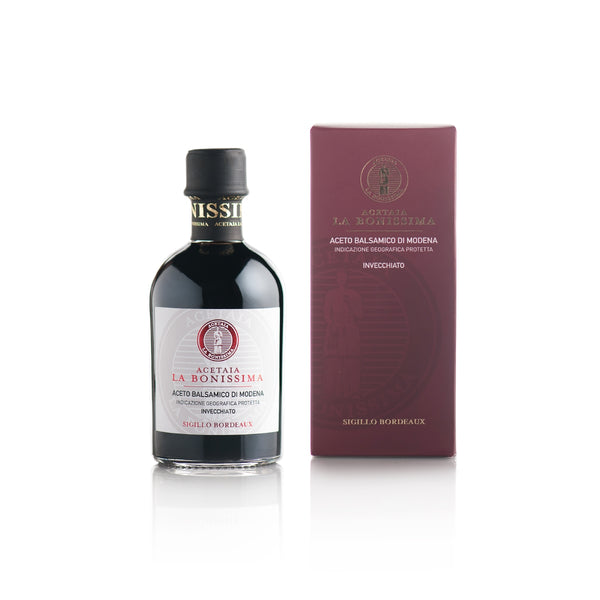 Die Alterung in alten Holzfässern verleiht dem Essig Seal Bordeaux ein typische süß-saures Aroma sowie ein glänzendes Aussehen, dank seiner intensiv braunen Farbe.
Zutaten: gekochter Traubenmost und Weinessig.
General informations
Country of origin: Italy
Region of production: Emilia Romagna
ingredients: cooked grape must and wine vinegar.
Allergens: -
Pack of: 250 ml
Producer: The Bonissima

It matches with
Geeignet für die Zubereitung von Fonds für Wildbret und zum Abschmecken von Geflügel und magerem rotem Fleisch verwendet werden.