Aged Balsamic Vinegar of Modena PGI - Platinum Seal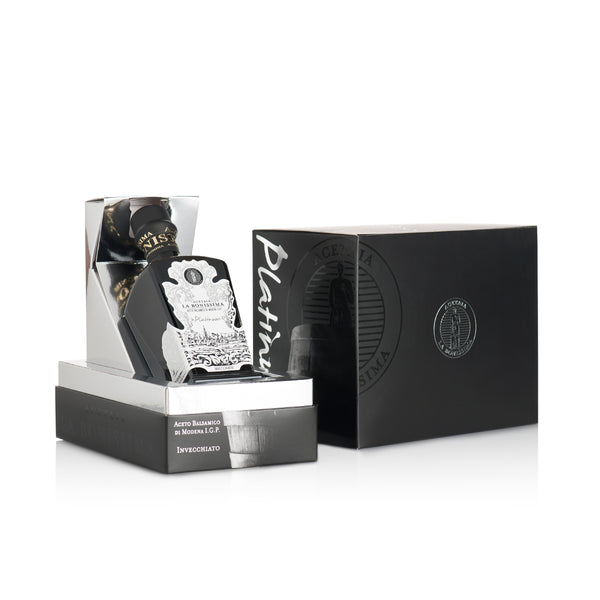 The quality of the Essigs, which is the first of its kind, is the great store of the Essigfabrik La Bonissima, which is based on the characteristics of a family, which has many generations of old Wissen and other well-known traditions.
Zutaten: gekochter Traubenmost und Weinessig.
General informations
Country of origin: Italy
Region of production: Emilia Romagna
ingredients: cooked grape must and wine vinegar.
Allergens: -
Pack of: 250 ml
Producer: The Bonissima

It matches with
Optimal auf Erdbeeren with Creme sowie auf Parmigiano Reggiano; als solcher zur Verfeinerung aller Gerichte.