Aged Balsamic Vinegar of Modena PGI - Gold Seal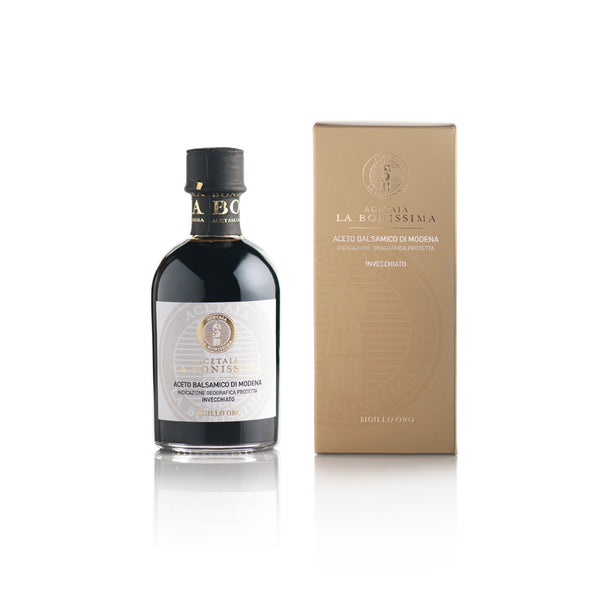 Der Essig Gold Seal ist ein hochwertiger Essig, lange gealtert in Barriques aus Eichenholz und in der Lage, unerwartete Düfte und Aromen freizusetzen.
Zutaten: gekochter Traubenmost und Weinessig.
General informations
Country of origin: Italy
Region of production: Emilia Romagna
ingredients: cooked grape must and wine vinegar.
Allergens: -
Pack of: 250 ml
Producer: The Bonissima

It matches with
Zur Verfeinerung von Fisch- und Fleisch-Carpaccio sowie zu gegrilltem Gemüse und Zampone mit Püree, bis hin zum Verfeinern von Obst und Eiscreme. For refined taste in an additional digestif.