Aged Balsamic Vinegar of Modena PGI - Aurum Seal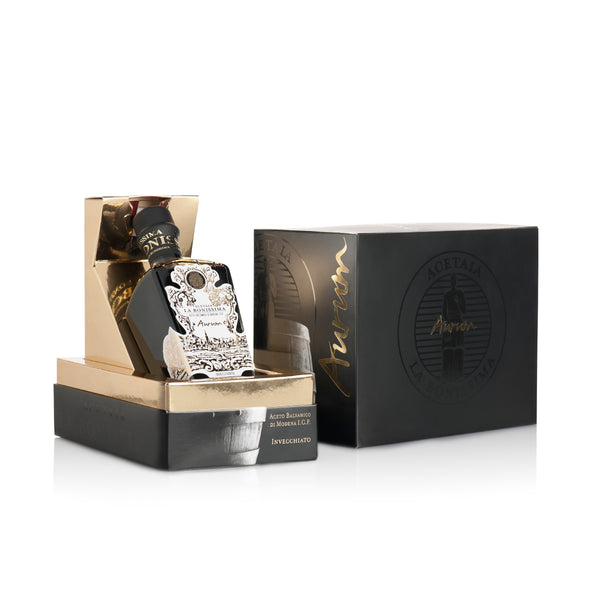 Der Essig Aurum erfüllt mit seinen sehr complex Aromen, die durch die longsame Alterung in Barriques erzielt werden, die allerhöchsten Ansprüche.
Zutaten: gekochter Traubenmost und Weinessig.
General informations
Country of origin: Italy
Region of production: Emilia Romagna
ingredients: cooked grape must and wine vinegar.
Allergens: -
Pack of: 250 ml
Producer: The Bonissima

It matches with
Geeignet zu allen Gerichten, vom Appetizer bis zur Süßspeise. Angenehm als Digestif nach dem Essen.